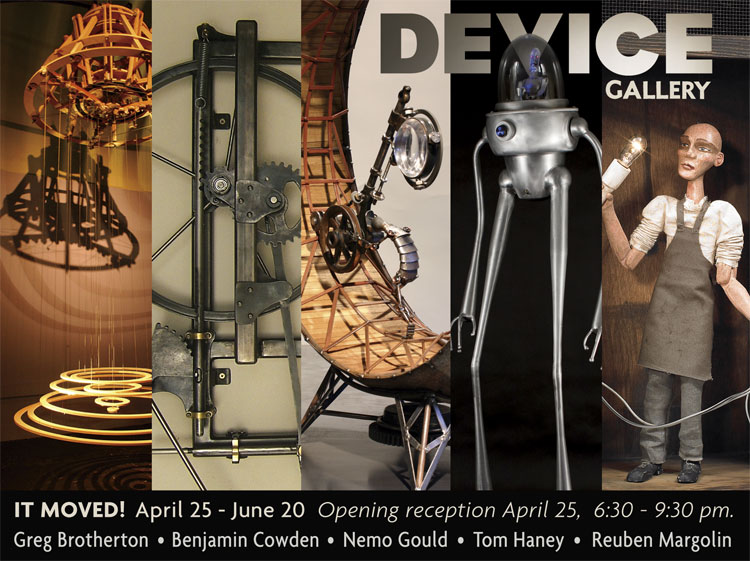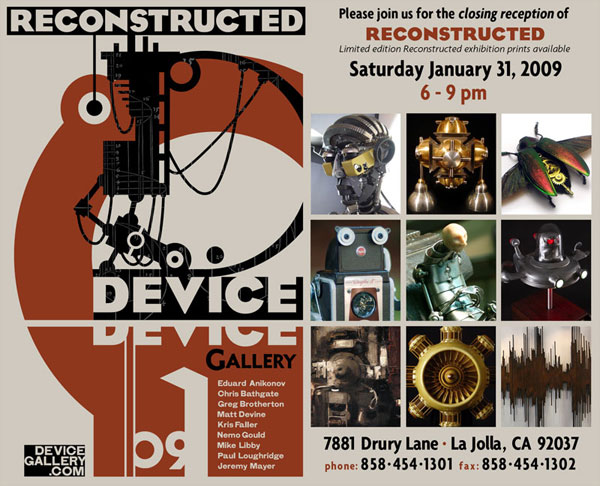 Divide and Contour: The Retro Future featured new works from Michael James Armstrong, Greg Brotherton and Tom Thewes.
Inspired by the art movements of the early Twentieth Century, the three artists of Divide and Contour convey their own unique stylized aesthetic of modernity and the future. Harmoniously combining contemporary materials, techniques and themes with those of the past, to create a collection of sculpture and paintings firmly grounded in the 21st Century.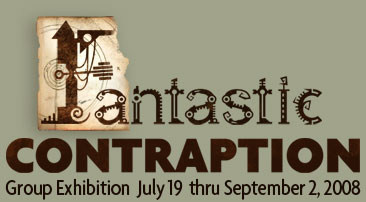 Featuring 18 innovative artists from around the world whose work explores the mechanical nature of man. A remarkable collection of curious thing for Device Gallery's inaugural show.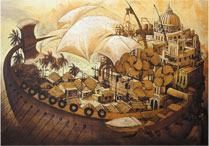 Victor Huerta Batista
Victor Huerta Batista is a Cuban artist who combines insightful political commentary and brilliant imagery, with a masterful technique and old world palette. Huerta practices what the Cubans call "lo real maravilloso" (the marvelous real), a trend in 20th century Cuban art toward the creation of magical realities: real experience meshed with fantastical imaginings, personal mythology shaded by political critique, precise rendering amidst strange artificiality and psychologically charged atmospheres.
Huerta has exhibited throughout Cuba, Spain and the United States. His work appears in private and museum collections around the world. This marks his first exhibition in La Jolla.